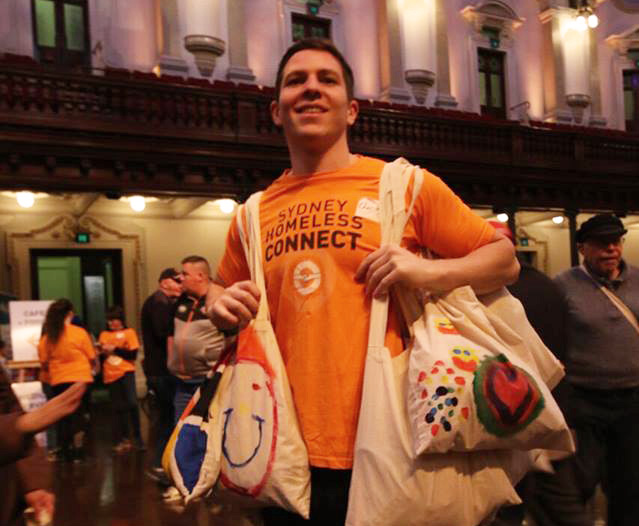 The annual winter event, Sydney Homeless Connect, will bring together people who are experiencing homeless or at risk of homelessness with services and support that they need, whether it be a hot meal, a haircut, a medical check or access to an agency that can help them take a step forward.
Last year we asked Sydneysiders to donate a Homeless Care Package filled with the bare essentials to help those who could really use the help this cold winter. Sydneysiders everywhere got on-board to support this cause from individuals, small groups of friends, workplaces, churches, meet-up groups, schools, etc. It was remarkable! Read more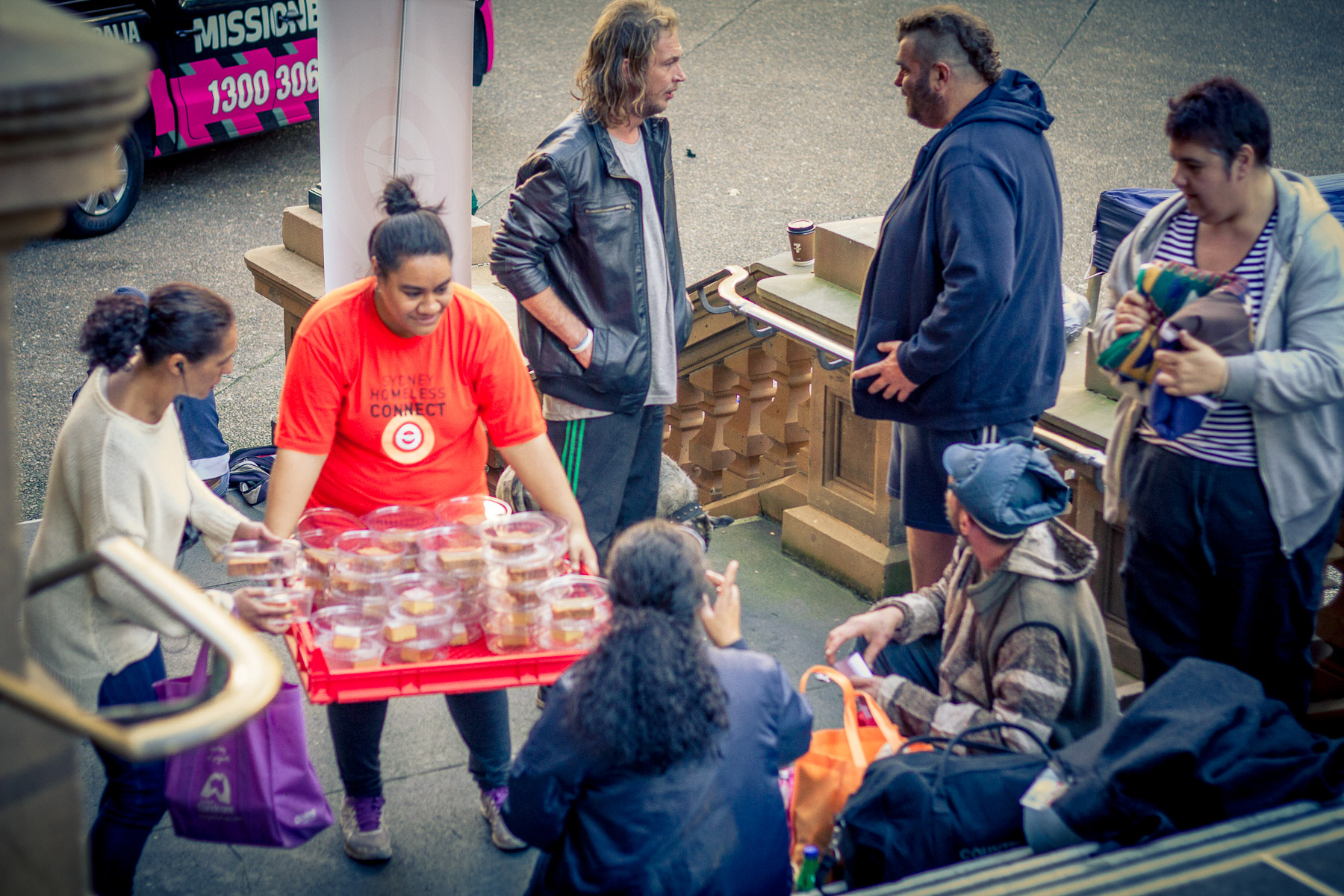 Sometimes it is good just to do something good.
"So then, why do you do it?" It is a question I get asked a lot. Sydney Homeless Connect is a completely not-for-profit activity. Nobody gets paid. We are not trying to build a business. We are not even trying to grow the organisation. It is all about a diverse group of individuals coming together to try to do what they can to help people who are currently experiencing some hardship – just because it seems like a good thing to do. And some people just can't understand it.