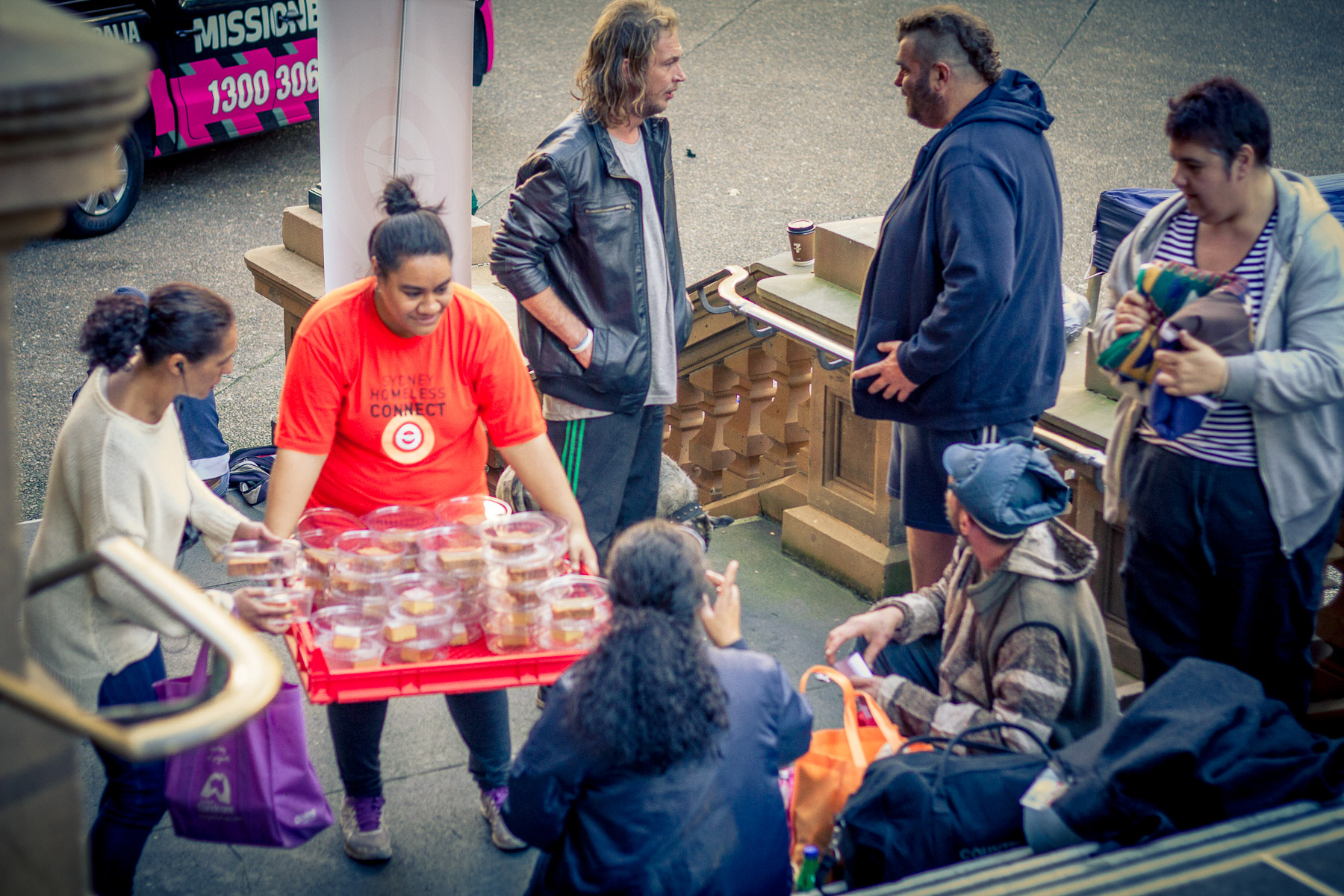 Sometimes it is good just to do something good.
"So then, why do you do it?" It is a question I get asked a lot. Sydney Homeless Connect is a completely not-for-profit activity. Nobody gets paid. We are not trying to build a business. We are not even trying to grow the organisation. It is all about a diverse group of individuals coming together to try to do what they can to help people who are currently experiencing some hardship – just because it seems like a good thing to do. And some people just can't understand it.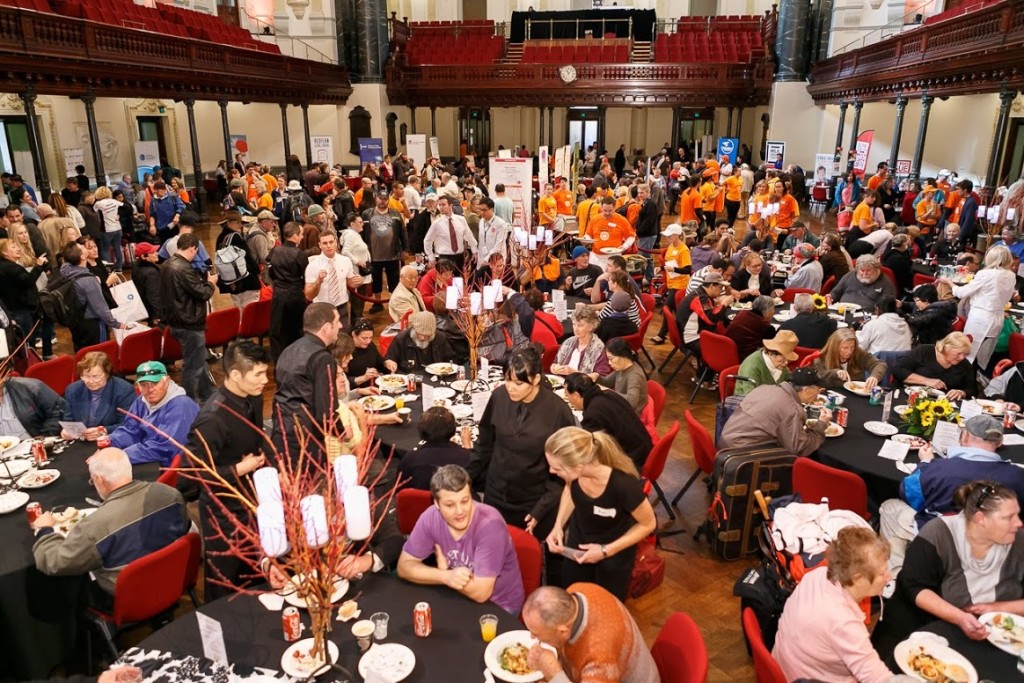 From the very beginning, 7 years ago, we set out to deliver a day where we got everything we needed donated. 100% for free is what we were aiming for, both in the getting of the stuff and the giving to those that need it. So instead of seeking huge corporate cash injections, or large funding grants, we set out to solicit people at organisations who had the time, resources, product or expertise to get behind us and help us to do it. And the people did.
I have never liked the idea of our organisation sitting on a huge bucket of money that we dipped into whenever we needed to do something. Having deep pockets would definitely make life a lot easier, but if it was an easy thing to do, then it probably wouldn't need to be done, or it would have been done already. There is something really important to me about the way we go about what we do. I believe it is a fundamental tenet of our structure and what makes the engine tick over.
I believe that out there in the world, there is an absolute dam of pent up giving just waiting to be tapped. People in general really do want to do that right thing and they really do want to be able to help out anyone who needs support. It seems when you give them a way to support that is not a request for cash, they respond with great enthusiasm. When you don't ask for sponsorship, but ask for their advice, they can't wait to help. When you don't ask for cash, but ask for a donation of their beautiful produce, they happily give you their best wares. When you ask them for their time, they give you twice what you would have been thrilled with.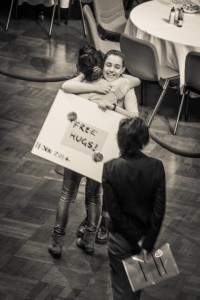 There is not even a trade off. Most organisations don't even want us to thank them publicly. They do it because they think it is a good thing to do do and they like the knowledge that they have helped out. We offer to mention their contributions on our Facebook page, but that is often more about showing the community that we are making progress or announcing an additional service we will be able to provide on the day. It is not about branding for our givers and they never really want that anyway. That is really nice.
Because you are asking them for just a small percentage of what is needed, the shared load makes it easier. It also means that more people can give. You actually involve a whole lot more of the community in the giving process, so not only does it make it easier for the individual, but it spreads the act wider. Rather than watering down the process, it actually enhances it – now you have hundreds of givers of a little, who all feel they have contributed something. And tho people talk about it. And then others want to help. And so it grows.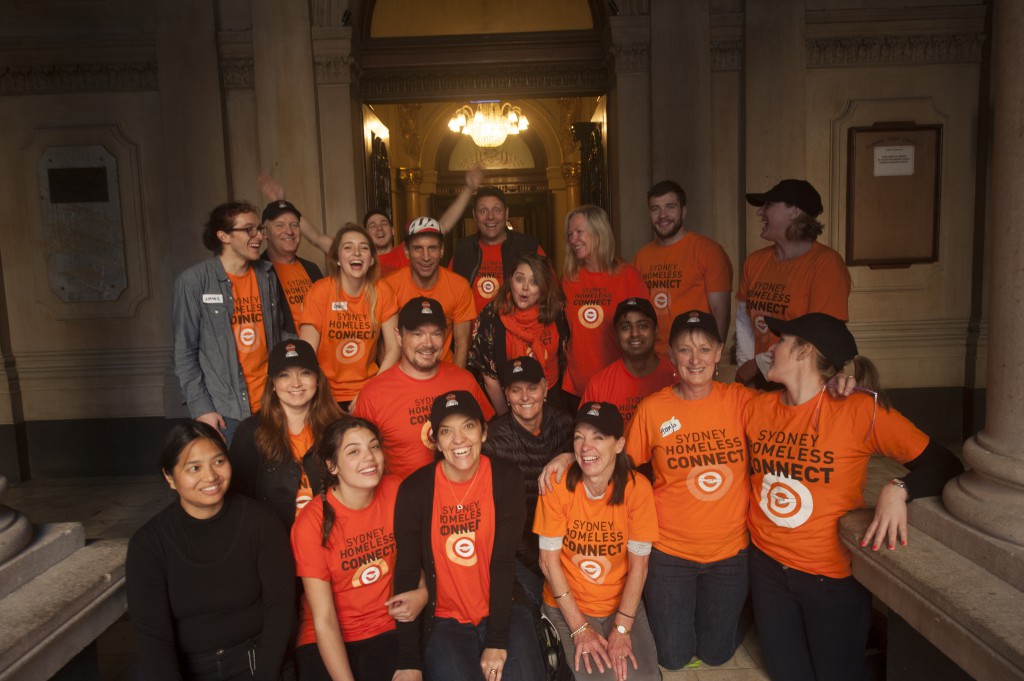 All this is made possible because the foundation of the Sydney Homeless Connect organisation is based on the same philosophy. The people who are organising it are not being paid, so there are no wages. They are not relying on money to drive the organisation, there is no "infrastructure" to manage – everything we need is donated. And we don't need much. There is no office. There are no physical assets. Sure, we need to pay for some things. We have to pay for insurance. There are always last minute emergency items which we need to buy so the event doesn't fall over, but there items are few and cheap. We have an annual operating budget of about AUD$7,500, and that is funded through some modest grants from some pretty cool organisations who believe in giving back to the community.
So the question is asked a lot, but the answer is simple. "Why do you do it?", because sometimes it is good, just to do something good.