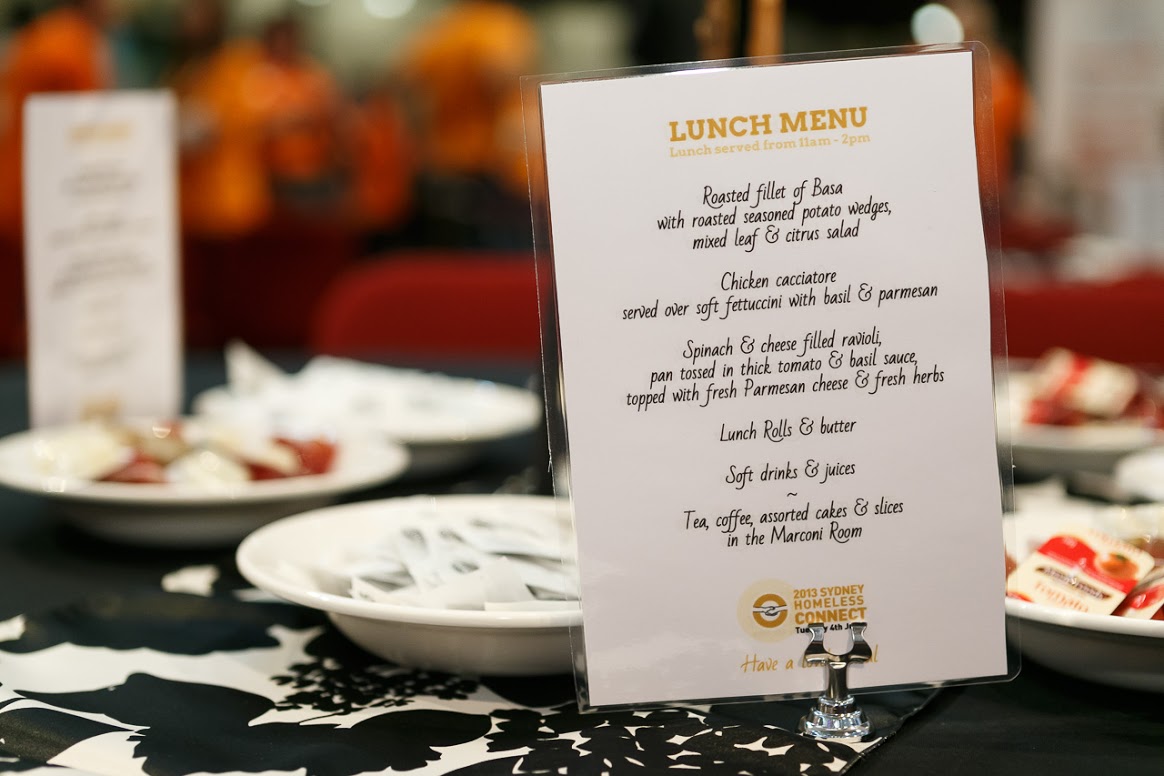 We're often asked the question, "How do you do it"?  Sydney Homeless Connect is a not-for-profit organisation that is fueled by tangible donations and driven by the passion and care of volunteers. However, there are some things that require us to seek financial assistance in order to conduct the annual Sydney Homeless Connect event.
Each year when we start planning the event, we make a list of exactly what we need to put on the day of Connect. Everything from plates to pasta are donated by local business and kind Sydneysiders. Unfortunately, we always have a few expenses that need financial support. This includes things such as insurance, printing, etc.
As a registered not-for-profit charity we are transparent about our financials and accounting. Below are some insights to illustrate our operating costs each year.
FY14
Sydney Homeless Connect operating budget was $4,061.
We received donations of $6,692.
FY15
Sydney Homeless Connect operating budget was $7,839.
We received donations of $7,008.
FY15 key expenses included:
Sydney Town hall expenses on the day
Stationary, photo booth expenses, Sydney Town hall administration expenses, transport of goods to the event
Printing the Sydney Homeless Coneect Guide Book
Some of the donated goods and services include:
City of Sydney for providing the Sydney Town Hall venue for our guests.

Organisations that served coffees, bacon egg sandwiches

Organisations and individuals that donated clothes, shoes and blankets

Organisations that donated health care packs

Organisations that washed and dried the volunteer t-shirts

Organisation that provided us with a delivery van

Organisation that provided us storage facility to store donations
The most important donation is from volunteers who donate their time and expertise.
281 volunteers turn up each year on that day and put in hundreds of combined hours to Sydney Homeless Connect
Our amazing 'volunteer core-team' works tirelessly throughout the year to run and operate Sydney Homeless Connect.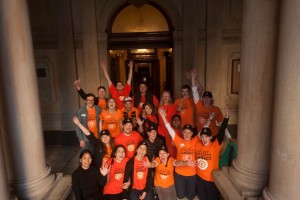 Sydney Homeless Connect is truly about 'connecting'. We believe that we can all have a positive impact on each other's lives- this is proven true with a low, annual financial operating cost, but high assets in the form of donations in time and care for those in need.
Thank you to every individual, every school, every office, every business, every service provider, every organisation and every guest who has trusted us to make a day of Sydney Homeless Connect possible.