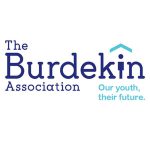 The Burdekin Association
Our youth housing program provides accommodation for young people who are committed to working with our Case Managers to develop the range of skills required to make the transition to living independently in the community. We are community based, in the Northern Sydney area, offering a range of support and accommodation services to young people aged between the ages of 12 and 24 years, and their families.
Our Location
Contact Us
Suite 6 & 7 2 Victor Rd Brookvale NSW 2100
Hours
Monday to Friday 9am – 5pm.
Find a service