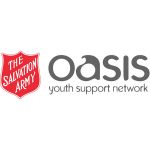 Oasis Youth Support & Drop-in Centre
Salvos
Crisis accommodation, outreach support and brokerage service for young people 16- 21 years old who are homeless or at risk of homelessness. Case management, education and counselling are also available. We have over 20 programs for homeless young people that give hope, help and opportunities to turn their lives around. The Drop-In Centre provides a safe place for young people to hang out, have breakfast with their friends, shower, do their laundry, use the computer to do work, listen to music or reconnect with family and friends.
Our Location
Contact Us
365 Crown Street Surry Hills NSW 2010
Hours
Monday ? Friday 8.30am -10.30am.
Find a service